6th On Property Ram Sale 13th October 2021
For regular updates please visit our Facebook page Koole Vale Merinos & Poll Merinos
FOR PRODUCTIVE FINE-MEDIUM MERINOS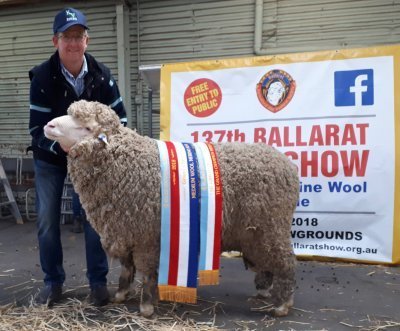 Supreme Champion Merino Ballarat Sheep Show 2018
Champion Medium Poll Ram - Ballarat
V.A.S Champion Victorian Fleece 2019 
Koole Vale Merino Stud is located in Central Victoria at Costerfield,along the Heathcote-Nagambie Rd 13km from the Northern Highway. and where the average rainfall is 525mm.
Operated by Alan and Prue Harris, Koole Vale produces a productive white wool merino suited to a range of environments with the ability to cut big amounts of wool in high and lower rainfall  districts.
Koole Vale only uses the best sires available across the industry to suit our breeding program and conditions. We achieve this by conducting an annual Artificial Insemination (AI) program to further advance our stud.
We continually achieve top prices for surplus sheep sales, that gives us great satisfaction that our breeding program is successful and importantly that our clients also see the benifits of our continous improvment program.
Our clients have had success in winning the Champion Commercial fleece in 2002 & 2013, Reserve Champion Commercial fleece 2009 and Most Valuable Fleece in the Superfine section at the Bendigo Sheep & Wool Show, along with numerous high placed fleeces in their classes.
Koole Vale Merino & Poll Merino studs understands the importance in selecting the best available rams for your operation and we are more than happy to arrange no obligation inspections.
For regular updates check out our Facebook page!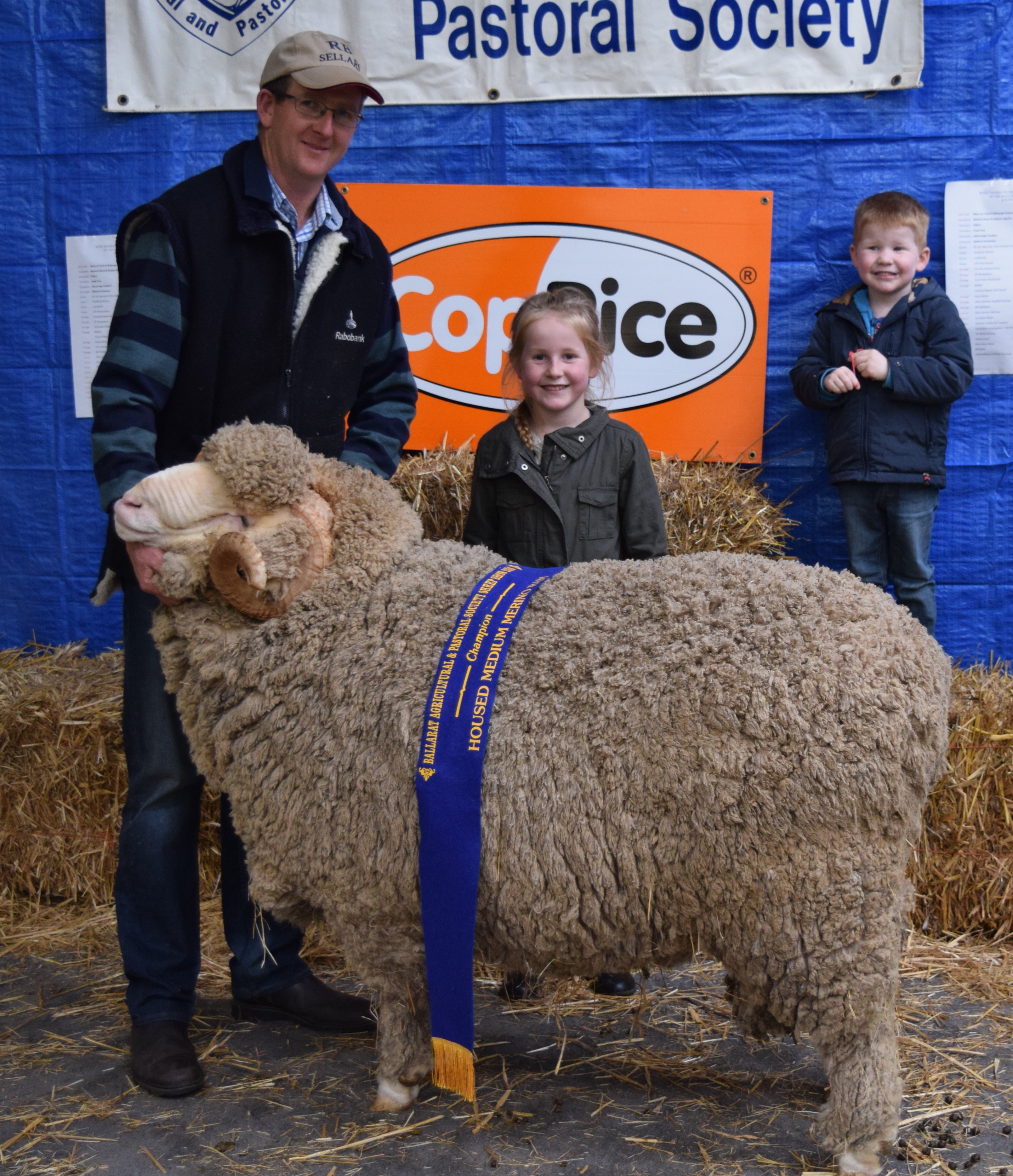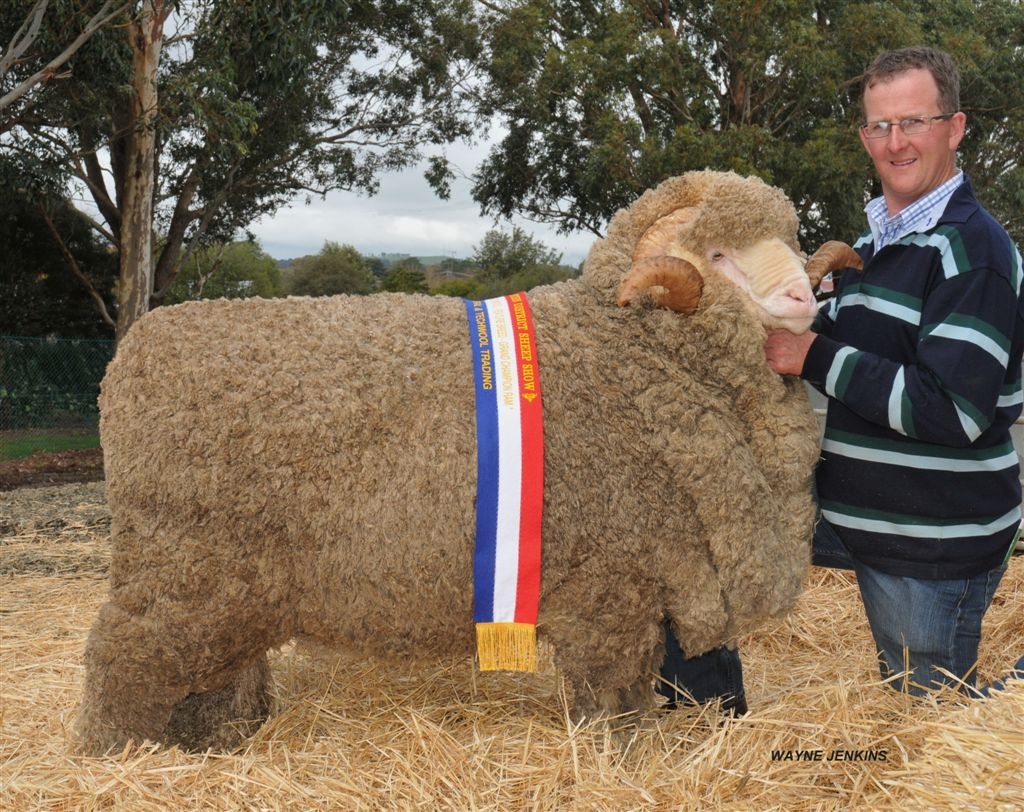 Above Photo - Champion Medium August Shorn Ram Hay & Ballarat 2016.
Right Photo - Champion Medium Ram, Hamilton Sheepvention & Ballarat Sheep Show 2014.Micron 19.9. Woolcut 16.7kg. Sire - Glendonald 9.404, 2011 Australian Champion Ram. Semen Available.
Photo Below - Champion Medium August Shorn Ewe, Balmoral, Hay, Ballarat & Hamilton Sheepvention 2014. Micron 18.6. Sire - Glendonald 9.3
These two sheep formed a pair at the Bendigo Sheep Show and made the final 7 for Victoria. They also formed part of the winning Group of 1 Ram & 2 Ewes at Hamilton Sheepvention 2014
Both Photos by Wayne Jenkins